Become a mentor
Have you ever had the feeling you wouldn't be where you are today without that person who supported you or gave you valuable advice? If you feel comfortable in your career, now it's the right time to give back! At Femme Palette, we believe that the best way for someone to learn is through exposure to experience and guidance from people like you who were once in the same situation.
How our program works
Our program is designed to support women in their professional development and to help them navigate and progress in their careers. Whether their goals are to make a career switch, to start their dream businesses, or to get promotions and take on more senior roles, our mentees set clear milestones from the start and work hard to achieve them with your guidance.
Our program is focused on relationship building, which is why it is 6 months long. Each mentor makes a commitment to provide each mentee with 12 hours of mentorship throughout this program. Ideally, mentorship meetings should be once every 2 weeks for 1 hour and can be either online or offline (depending on the agreement between the mentee and mentor). We offer mentorship in the following categories 👉
Mentors help their mentees in the following areas
Career Advice
You will help your mentee to "see around corners" in her career, so she knows what it takes to progress. You will be her guide and sounding board for ideas, helping her reflect on her goals and decide on the best course of action.
Development of knowledge and skills
You will help her identify the expertise she needs to succeed, including building confidence, improving her presentation and communication skills, and more. You will also give advice on additional resources she can leverage, including books, articles, and events.
Accountability
Working regularly with your mentee ensures that she will maintain focus on her career growth and consistently have conversations about how she can improve. Long-term career growth is often about improving a little bit every day, rather than in short bursts.
Network building
As a mentor, you can offer your mentee an opportunity to expand her existing network of professional contacts by introducing her to relevant connections.
What do you get as a Femme Palette mentor
1. Mentor Training & Meetup
We'll teach you what it takes to be a great mentor. We'll share mentoring tips and useful resources. Throughout the program, you'll get invited to an in person mentor training & meet-up. Not only will you get a training from an experienced mentor coach, but you can also connect with other mentors in person and share your experiences. We'll be organizing the meet-ups once every 3 months.
3. Free access to 3 Femme Palette events
We organize networking events and workshops in Marketing, HR, Design, IT, or Entrepreneurship. As a mentor, you can come to 3 events of your choice for free.
4. Mentor Mastermind calls
We organize bi-monthly Mastermind calls via Zoom for all mentors to share their experiences and get inspired.
Amanda Mataija, Sales Account Manager at Hewlett Packard Enterprise
I had an amazing time being a mentor for the Femme Palette program. First, this program is quite unique on the Czech market, it's well organized and equipped with supporting events and trainings for mentors/mentee and are very enjoyable. Things get better when you get an awesome mentee like I did, who is willing to develop, learn and fulfill their goals and needs. I can say that I learnt a lot from her and that this program was bingo. I am looking forward to more opportunities like this.
Client Partner at ROIHunter
Sales Account Manager at Hewlett Packard Enterprise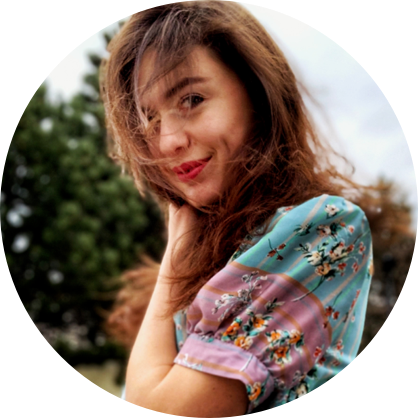 People Ops Lead at Productboard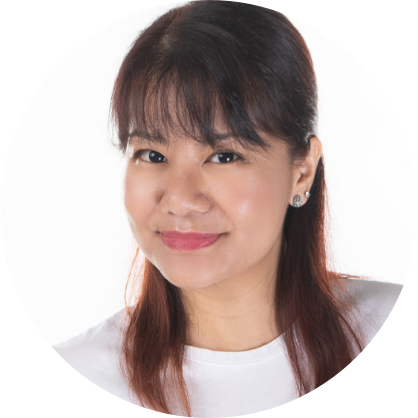 Marketing Director at AccelerAsia
Benefits of being a mentor
Mentoring lets you give back to the community
By sharing your knowledge and expertise, you can have a positive impact not only on someone's life but also on your industry and the country at large. Let's be honest: there is still lots of progress to make in the Czech Republic and by raising the bar in your industry, you're contributing to real change! Doesn't it feel great?
Mentoring is a way to continue your own professional development
Explaining something to someone else requires you to really solidify your understanding. They may ask you questions you hadn't considered and you'll gain new perspective, insights, and fresh ideas.
Mentoring helps you create opportunities and build your personal brand
Mentoring might seem like a one-way relationship, but in fact, there are lots of opportunities for you too. As a mentor, you have the opportunity to meet other people and expand your network. It's a small world and you never know when your path will cross again with someone you've mentored. They may help you land a job or consulting gig, a speaking opportunity, or they may even become a friend! By mentoring others, people will begin to see you as a thought leader and someone who is an expert in the industry.

Our mentors work in companies such as
Ready to start mentoring?
Fill out the application below and we will schedule a short call with you to chat about your experience and motivation! Please note that you need 4+ experience and proficiency in Czech or English to be a mentor. If you have any questions, please email us at mentoring@femmepalette.com.